Dark Enchantment
by Janine Ashbless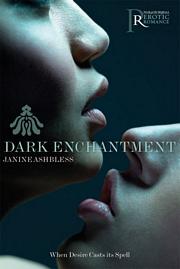 Dark Enchantment
Janine Ashbless
Black Lace
Paperback
March 2009
ISBN 10: 0352345136
Erotica novel

Formats » Paperback
Book Description for Dark Enchantment
An unearthly stranger pursues a newlywed on her honeymoon, an opera where emotions run out of control, a ghost who haunts the descendants of her murderer...these seductive and stylishly written stories will tease, tempt, and transport you to fantastic realms where dreams - and nightmares - come true.
Buy Dark Enchantment
Want more Janine Ashbless books?
It's easy! Go to the erotic romance book list for Janine Ashbless to see all the Janine Ashbless books on this site. There you can find a list of books for Janine Ashbless and links to search results at bookstores.