Sweet Restraint
by Beth Kery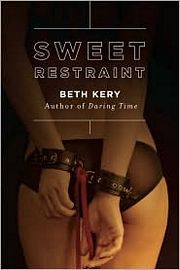 Sweet Restraint
Beth Kery
Berkley Heat
Trade Paperback
July 2009
ISBN 10: 0425227693
ISBN 13: 978-0-425-22769-2
Romance novel

Formats » Trade Paperback, Ebook
Book Description for Sweet Restraint
Red-hot romance and danger from a fabulous new voice in erotic fiction.
Chicago Special Agent Shane Dominic was in love with Laura Vasquez until the day she left him and married another man. Thirteen years may have passed, but Laura's never disappeared from his fantasies, or destroyed his desire to learn the truth about why she left him. When Laura's husband, the criminal mastermind behind an international ring of thieves, is murdered, Shane knows this is his one last desperate chance to learn Laura's secrets. And he's not above using their scorching hot passion to do it.
Buy Sweet Restraint
Want more Beth Kery books?
It's easy! Go to the erotic romance book list for Beth Kery to see all the Beth Kery books on this site. There you can find a list of books for Beth Kery and links to search results at bookstores.