Date With the Other Side
by Erin McCarthy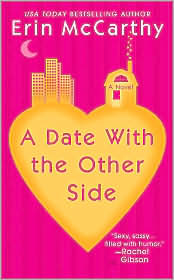 Date With the Other Side
Erin McCarthy
Berkley Sensation
Paperback
January 2007
304 Pages
ISBN 10: 0425213986
ISBN 13: 978-0425213988
Romance novel

Formats » Paperback, Trade Paperback
Book Description for Date With the Other Side
Haunted house tour guide Shelby Tucker gets hot and bothered when she stumbles upon sexy, naked Boston McNamara. She knows he's no ghost, though he does makes her weak in the knees.
Buy Date With the Other Side
Want more Erin McCarthy books?
It's easy! Go to the erotic romance book list for Erin McCarthy to see all the Erin McCarthy books on this site. There you can find a list of books for Erin McCarthy and links to search results at bookstores.